Frequently Asked Questions

Parts and labor guaranteed for one year / 12,000 miles

Servicing all makes of cars and trucks

Authorized Washington State Emissions Specialist

Complete Automotive Diagnostic and Repair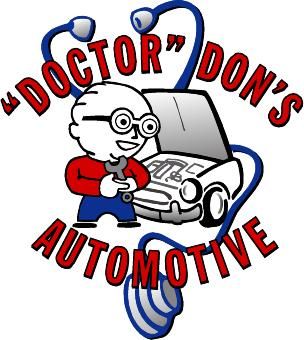 What makes of cars do you work on?
Doctor Don's Automotive services all makes and models of cars and trucks, foreign and domestic.
What kind of repairs do you perform?
Doctor Don's Automotive is a full-service facility, offering complete diagnostic and repair. Our expertise ranges from simple tune-ups to complete engine overhauls, including the following:
Brakes
Tune Up
Diagnostic: no-start and running problems
Manufacturer-recommended 30, 60, and 90,000 mile services
Exhaust
Fuel Injection
Engine Rebuild
Transmission
Troubleshooting
When are you open?
Our hours are 8 a.m. to 5 p.m., Monday through Friday.
Do I need an appointment?
Appointments are preferred; please call (206) 783-6303 for scheduling. We can accommodate breakdowns and emergency circumstances.
How do I find you?
We are located in Seattle's Ballard neighborhood at 1136 NW 50th. That's one and a half blocks due east of the Ballard Bridge on NW 50th (on the north side of the ship canal). Click here to go to our Find Us page.
What kind of payment do you accept?
We accept cash and the following major credit cards:
Visa
MasterCard
American Express
What guarantee do you offer?
Parts and labor are guaranteed for 12 months or 12,000 miles. Exceptions are made to accommodate customer requests for specialty parts and services.
What is owner Ric Heideger's background?
Ric Heideger is a Seattle native and has been the owner/operator of Doctor Don's Automotive since 1997. Heideger is a 1986 graduate of Arizona's Universal Technical Institute. He is a Master Certified Technician by the National Institute for Automotive Service Excellence (ASE)—this is ASE's highest possible rating.
Prior to taking the reigns at Doctor Don's, Heideger spent 8 years as Manager of West Seattle's Complete Auto Repair, and 4 years as Station Manager at Northgate Chevron in North Seattle.
In his spare time, Heideger aids his son, Christian, in their wood baseball bat company, Wild Woody Bats.
Who is Don?
Our beloved founder Don Beyer launched Doctor Don's Automotive in 1977. Ric Heideger assumed ownership of the facility when Don retired from the auto repair business in 1997.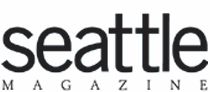 Seattle Magazine
Winner, "Best of Seattle"
Winner, 2001 "Where to Find It"
Acura
Alfa Romeo
American Motors
Audi
BMW
Buick
Cadillac
Chevrolet
Chrysler
Datsun
Dodge
Daewoo
Eagle
Ferrari
Fiat
Ford
Geo
GMC
Honda
Hyundai
Infiniti
Isuzu
Jaguar
Jeep
Kia
Lancia
Lexus
Lotus
MG
Maserati
Mazda
Mercedes Benz
Mercury
Merkur
Mini
Mitsubishi
Nissan
Oldsmobile
Plymouth
Pontiac
Porsche
Rolls Royce
Rover
Saab
Saturn
Subaru
Suzuki
Toyota
Volkswagen
Volvo
Professional Associations
Our Full Service Auto Shop is located in Ballard at:
1136 NW 50th St.
Seattle, WA 98107